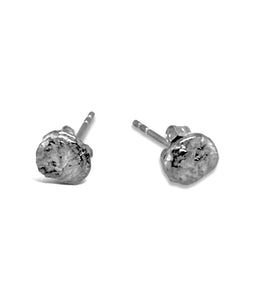 Stormy Seawater Earrings
Regular price $62.00 Sale
You can be a little closer to the ocean with these solid sterling silver Stormy Seawater Earrings. Every earring is unique as each is handcrafted by pouring molten recycled sterling silver into cool ocean water from the Atlantic. Handmade to order, each unique, sparkling pair will be especially created just for you. A solid sterling silver clutch over notched earring posts ensures that your earrings will stay securely in place, not fall inside your blouse, get stuck in your hair, or disappear into the otherwise deep, mysterious abyss.
This pair is featured in the "Stormy" patina finish.
Measurements: The size of each Seawater Drop will vary but will measure around 1/4" or slightly larger.